Suggested Measurements for Lady Aviator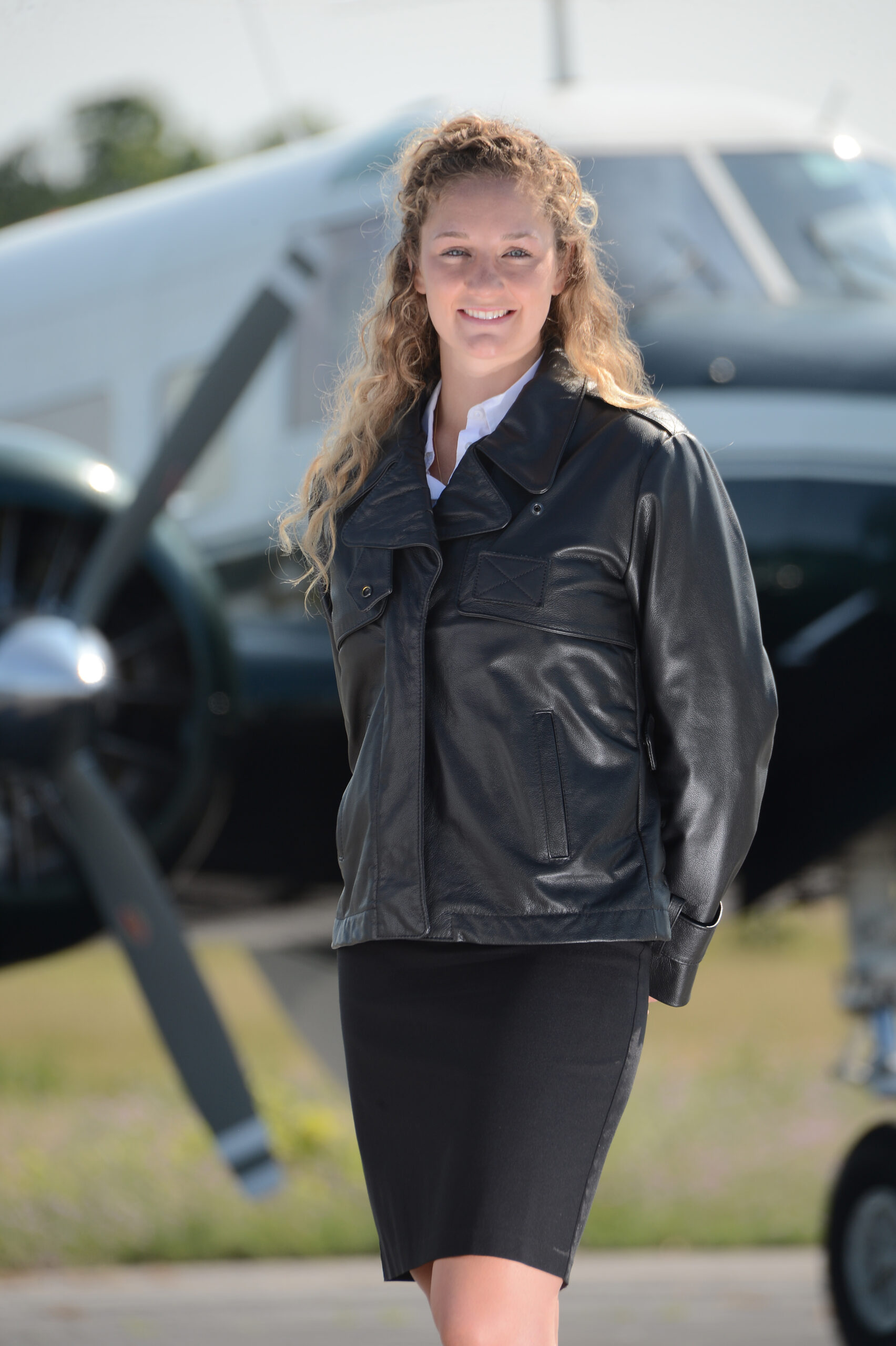 The most accurate cross reference for this jacket is your shirt size.
The chart below shows the corresponding letter and number sizes.
Round up to the nearest even size for maximum comfort.
Start at the outside edge of shoulder and measure to where you desire the bottom of the cuff to fall.
This measurement should be taken with your arm straight down by your side.
The measurement is taken at the base of the neck where the collar of your shirt connects to the back panel.
Measure to where you would like the bottom of the jacket to fall.
This is a precise measurement because there is no gathering at the bottom of the jacket.
Our guideline is that the bottom of the waistband fall just at the opening of the pocket on the back of the pants or to the middle of the slash pockets on the front of the uniform pants.
Measurements For Lady Aviator
| | Shirt Size | Sleeve | Body Length |
| --- | --- | --- | --- |
| Extra Small | 0-2 | 24″ | 25″ |
| Small | 4-6 | 24 1/2″ | 25″ |
| Medium | 8-10 | 25 1/4″ | 25″ |
| Large | 12-14 | 25 3/4″ | 25″ |
| Extra Large | 16-18 | 26 1/4″ | 25 3/4″ |
| 2XL | 20-22 | 26 1/4″ | 25 3/4″ |